The Oka Festival challenge
By Elizabeth Ah-Hi , Samoa Observer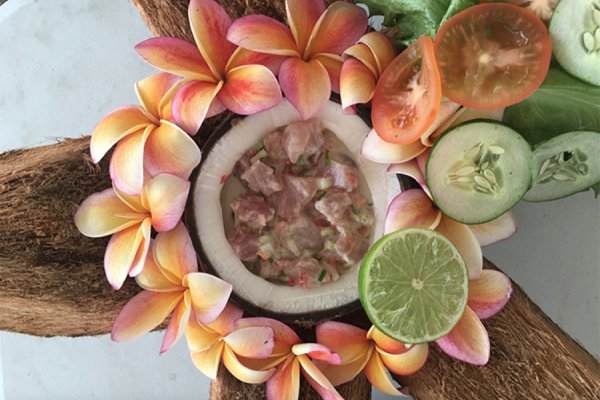 If there is one sacred Samoan dish that brings out the food snob and the most serious food critic in all of us, it would be our beloved oka.
This Saturday, 13 January, the third annual Oka Festival will be held at Home Cafe in Malifa. We can expect some serious culinary contenders battle it out to see who will take out the Cup for the Best Oka on island.
The man driving the Festival is Horace Evans, Owner of Home Café.
"If there's one dish that you would pick that represents us in Samoa in a world culinary competition, it would be oka. It's local, it's fresh," he said.
"Oka festival is about who makes the best oka on the island and as you know when I used to live overseas and come over to visit, it was always about who makes the best oka and we would go there.
"That word spreads, it doesn't have to be online it just spreads like wild fire. The oka festival with the Chefs Association was about giving it a shot and seeing what happens and people just took it on."
Every year has seen the Oka festival grow in numbers because locals become more interested and a little competitive, but it's not just getting the locals' attention, it's attracting the attention of our Samoans abroad, who also understand the sacred art of making the oka.
"Fresh T.V. (from New Zealand) has been here since the beginning and they love filming it with the vibe and energy and of course the New Zealanders love it. Again it represents Samoa to other Samoans living outside and maybe bringing them over."
Horace has a challenge for Samoans around the region.
"What I really wanted to ask Fresh T.V., it'll be nice for a New Zealand team to come and try and take the Cup away from us. I mean, it'll probably a local Samoan restaurant that wins it," he laughs.